Our clients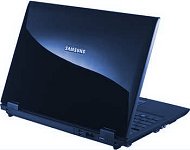 With nearly 15 years experience in IT sales, marketing and PR copy writing we offer a versatile resource that can quickly and cost-effectively pick-up and run with almost any marketing copy writing project. Here are some of our copy writing clients. The challenge is always the same – clear, inspiring copy writing, on time and to budget. Only the businesses are different...
Borland
Brady plc
Cap Gemini
Charles Schwab
Citrix
Compuware
Document Sciences
EMC Documentum
Fujitsu
Hyperion

Nortel
Oracle
Samsung Electronics
Sharp
Sterling Commerce
Sun Microsystems
Trend Micro
Webex
Xerox
So why not contact us today to find out what we can do to help optimise the effectiveness of your marketing communications programme. It could be the start of a beautiful relationship!
Don't forget: It costs NOTHING to talk to us! Why not call us today to discuss how we can help your business. Got a particular requirement? Get in touch NOW - we're always keen to get involved in a new project and can generally turn work around quickly and cost-effectively.
» Making your customers work for you
If you're looking for a plumber what do you do? Well, if you're like most people you probably ask someone . So why should YOUR business be any different? Your satisfied customers are your BEST tool for winning new business. And yet many companies simply don't bother to shout about what they've achieved. Or if they do, it's a stream of me, me, me... rather than you, you, you.