Newsletters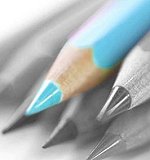 You understand what your business is all about, you know who your customers are, so writing a customer newsletter should be a doddle - right? Wrong. Countless hours (and oodles of money) are wasted by businesses in creating newsletters that never get passed issue one (or two if you're unlucky).
Why do they fail? Because the real art of creating a successful online or printed customer, partner or even internal newsletter lies in ensuring their relevance and continuity - and that takes planning... and time. So actually there's no reason why you can't do them in-house, but you'd better clear some time in your schedule. And be prepared to keep clearing that time month in and month out.
And if you really want to get the maximum benefit out of your newsletter you'd also better make sure that you're fully in tune with the rest of your marketing mix - because exploiting the overlap of information can deliver seriously effective marketing results.
Want maximum results with the minimum of effort? We can take the time-consuming responsibility of your newsletter copy writing off your shoulders, asking you only for guidance on subject matter and tone - so creating a well-written, creative, regular newsletter couldn't be easier.
» Making your customers work for you
If you're looking for a plumber what do you do? Well, if you're like most people you probably ask someone . So why should YOUR business be any different? Your satisfied customers are your BEST tool for winning new business. And yet many companies simply don't bother to shout about what they've achieved. Or if they do, it's a stream of me, me, me... rather than you, you, you.