At your service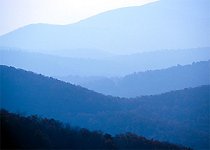 With so many demands in your day, do you have time to perfect the skills needed by an effective copy writer? That's where we can help you - with the PR, technical, marketing, web site and business copy writing and copy editing services that will differentiate your business. Freeing you up to concentrate on running your business.
We have a solid track record and delighted clients who enjoy our quick and practical approach to copy writing. Our fees are realistic too, so you can budget with confidence.
Don't forget: It costs NOTHING to talk to us! Why not call us today to discuss how we can help your business. Got a particular requirement? Get in touch NOW - we're always keen to get involved in a new project and can generally turn work around quickly and cost-effectively.
» Can you afford NOT to use an experienced copy writer?
Images may attract, but it's usually words that ultimately persuade. Too often, businesses invest in great design – then let themselves down with poor copy writing services. However, good business copy writing engages readers, prompts action, emphasises benefits and sets your business apart.