Online marketing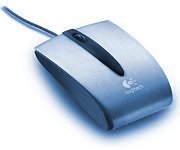 Online marketing is a law unto itself - and writing copy for e-mails, banners, online newsletters or web sites has its own rules. What works in print won't work online. Because the way we read something on a rectangular screen is different to seeing it in a newspaper, book, magazine, or on a poster.
One thing, however, is the same. You only have a matter of seconds to grab a reader's attention. And you also need to keep it - engaging them in a logical and relevant thought process that inevitably and relentlessly leads to the desired call to action. And that relies on experience in traditional direct marketing techniques and the basic human psychology that triggers action.
For web sites, things are also made more complex by the ever present need to optimise web page content for search engines. Using the right key phrases in the right way can literally drive customer to your business - but you need to know the rules of Search Engine Optimisation (SEO), because if you get it wrong it can literally get your site banned from search engine listings.
Do you need informative and persuasive web content? Web content that turns browsers into buyers? We'll write concise and persuasive web content to get their attention and build desire for your products or services. And it will be keyword-rich and search-engine optimised.
» Your cheque is in the post
If you think "junk-mail" doesn't work... you're absolutely right! Sending out thousands of glossy brochures with pretty pictures and flowery text is almost certain to generate a huge bill - and ZERO response. But with the right approach direct mail can become the most cost-effective, predictable and consistent way to generate more customers and tremendous profits.